Shotokan karate classes for all of Houston
At our Meyerland karate dojo, we offer both children and adult men/women martial arts classes. We start at all ability levels, from beginner to advanced, to help you learn karate and fitness. Students can participate in Houston-area karate tournaments.
We don't sell karate belts…you earn them.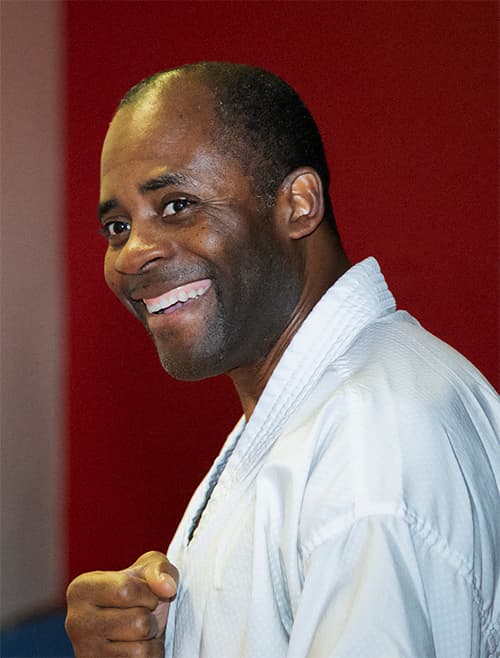 Sensei Alex Ndem
Sixth Degree Black Belt Sensei Alex Ndem is a former member of the USA Shotokan National Karate Team and two time Karate world champion. He's also the founder of the 2,000 square foot Olympic Karate and Sports Center Houston in Meyerland.
He's been practicing martial arts for more than 25 years, with nearly 20 years of instructional experience.
Sensei Alex is a certified personal trainer and confirmed instructional master of Karate. He has a degree in physical education from the University of Paris in France and also holds certifications from a number of US institutions.
Houston karate tournaments
Sensei Alex encourages his Olympic Karate and Sports Center Houston students to travel outside of Meyerland in southwest Houston to tournaments held around the Bayou City and Texas. Don't worry, these Houston karate competitions are not like the All Valley tournament in Netflix's hit Cobra Kai! Students get a chance to demonstrate their kata or sparring outside of the dojo and even win medals!
---
Houston Karate dojo news and updated